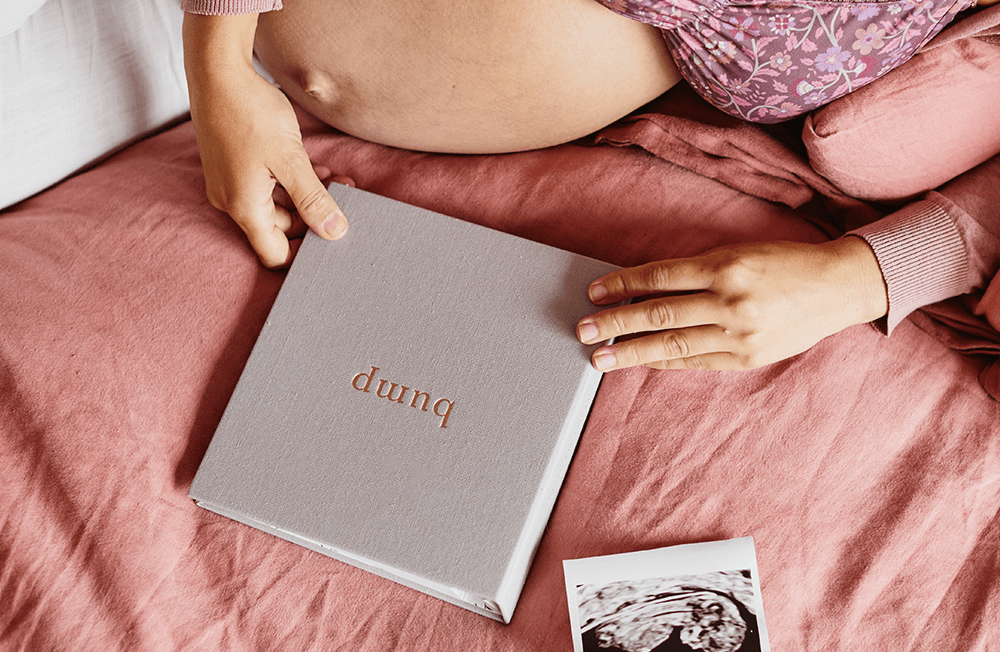 If you are about to gift a pregnancy journal we think you are making a beautiful gift selection!
Not only is a pregnancy journal sentimental but it will become the keeper of a special journey in handwriting writing and photos that can be looked back on in all the years to come. A journal that will be cherished for generations.
Below are some message inspirations to write inside your card or even inscribe the journal.
Message Inspirations.
"Wishing you a journey filled with joy, love, and beautiful memories as you embark on this incredible adventure of pregnancy. May this journal be a treasure that captures every precious moment along the way."
"Congratulations on this special chapter of your life! May this pregnancy journal serve as a cherished companion, allowing you to record your thoughts, dreams, and the remarkable journey of bringing new life into the world."
"As you nurture the miracle of life within you, may this journal become a sacred space to reflect, celebrate, and document the remarkable changes and emotions you'll experience. Sending you abundant love and best wishes."
"To the soon-to-be parents, this journal is a symbol of your love, hope, and anticipation. May its pages be filled with your dreams, aspirations, and the incredible bond you'll form with your little one. Embrace every moment and savour the magic of this beautiful journey."
"With this pregnancy journal, you hold the power to capture and preserve the remarkable miracle unfolding within you. May its blank pages be filled with laughter, tears, and the unbreakable bond that grows stronger with each passing day. Congratulations and enjoy this incredible journey."
"In the quiet moments of anticipation, may this journal become your refuge—a sanctuary to pour out your thoughts, hopes, and dreams. May the words you pen within its pages create a lasting legacy for both you and your little one. Congratulations on this precious gift of life."
"As you embark on this miraculous journey, may this pregnancy journal be a guiding light, helping you navigate the sea of emotions, milestones, and memories that lie ahead. Cherish each chapter, knowing that the love within these pages will forever hold a special place in your hearts."
"With this journal, may you capture the essence of this extraordinary journey—the feeling of tiny kicks, the anticipation of first steps, and the overwhelming love that fills the air. May it become a treasured keepsake, connecting you to the beautiful miracle of life forever."
"A new chapter begins as you await the arrival of your little one. This pregnancy journal is a vessel for your hopes, dreams, and the profound connection you share. Embrace each page as a testament to the incredible love that surrounds you. Congratulations and enjoy every moment."
"May this journal be a conduit of self-discovery, a testament to your strength, and a tribute to the miracle of life. As you write your story, remember that you are crafting a legacy of love, resilience, and the unbreakable bond between parent and child. Congratulations and happy journalling!"
We hope your recipient loves your gift!