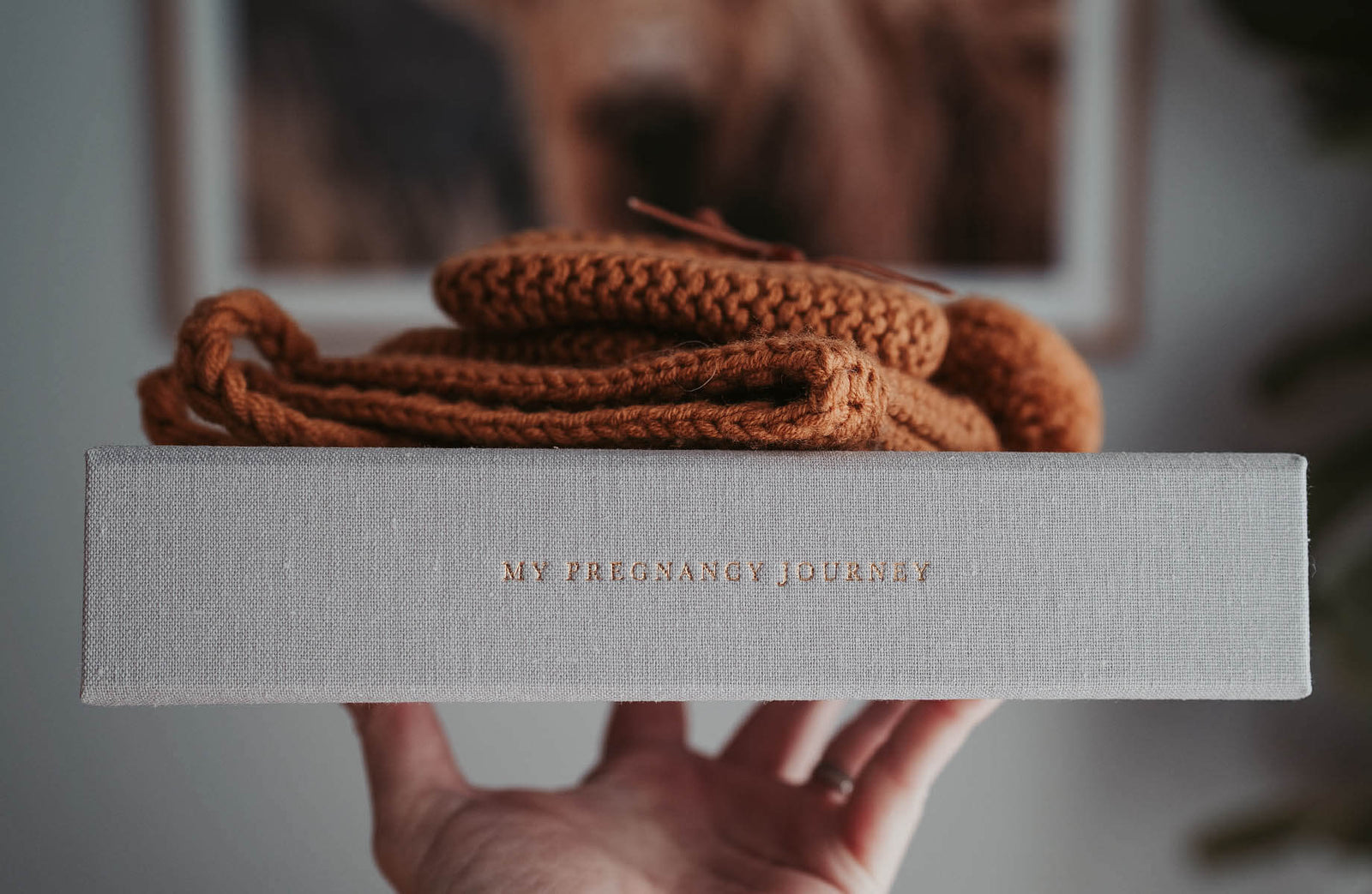 Thanks for visiting our store and viewing our pregnancy journals.
Hopefully this means that you will have a new baby coming into your life either as a mother, father, grandparent, aunt, uncle or a very good friend.
A new baby is such an exciting time for everyone.
Pregnancy is a different journey for every expectant mother. The experience is so personal and the 9 months can feel like such a long time but before you know it, baby has arrived.
Keeping a pregnancy journal means that every detail big and small can be recorded. An opportunity to capture weekly growing bump photos and keep track of all the changes, challenges, emotions, thoughts and feelings that one experiences while pregnant.
To be able to write down all the memories is a great way to remember every detail like finding out, announcing, cravings, first kicks, picking names and experiencing baby grow.
Bonding with your baby can also begin during the process of journaling. A place to plan and organise all that you need to bring baby into the world.
A journal that can be looked back on that holds details that might otherwise go forgotten. It can also be used to compare feelings and details in possible future pregnancies.
We believe in the importance of handwriting and preserving memories to have and pass down. The time taken to keep a pregnancy journal will always be treasured.
SHOP OUR RANGE OF PREGNANCY JOURNALS HERE.