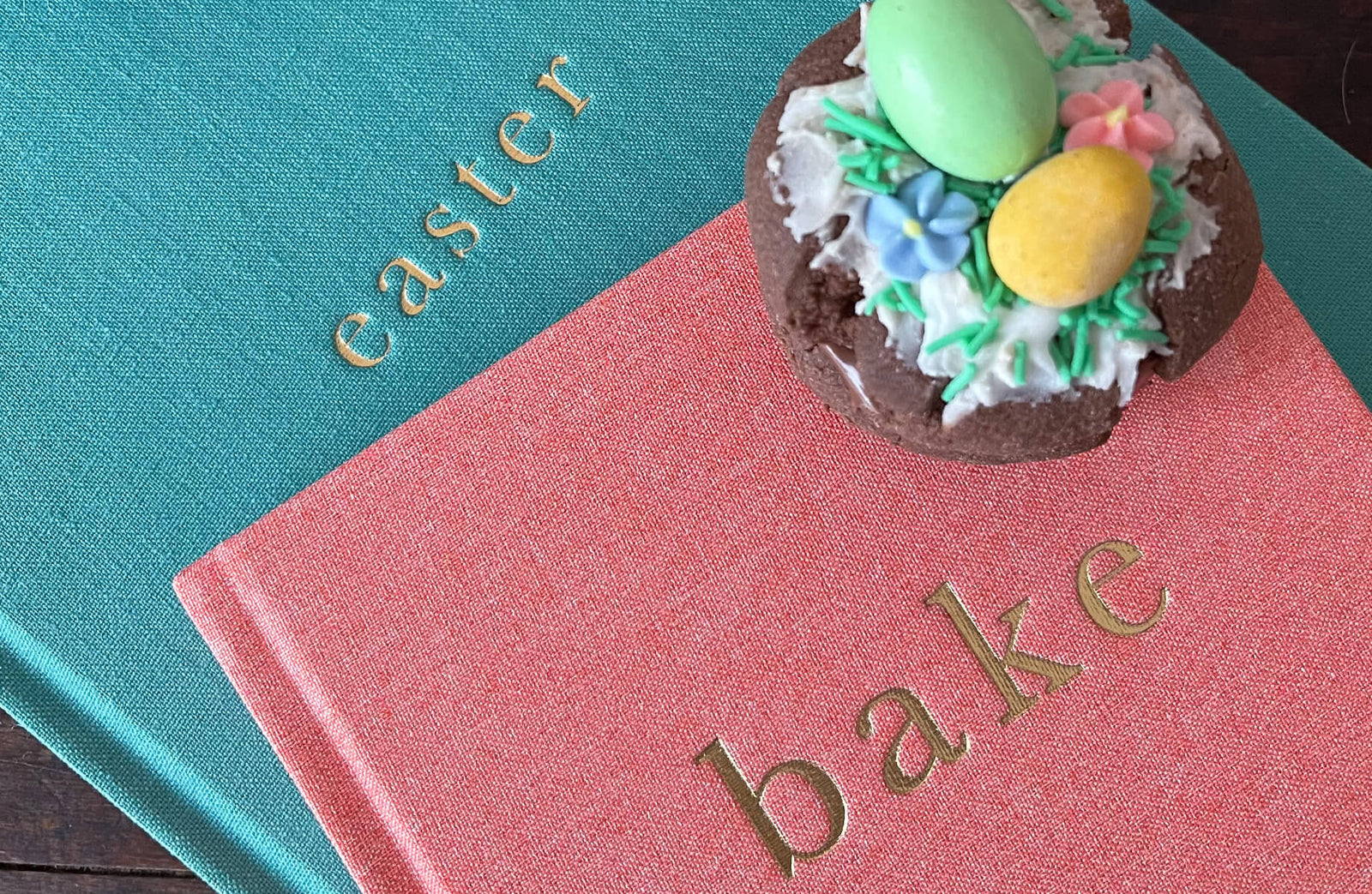 It wouldn't be Easter without some chocolatey baking!
This recipe combines all the family faves – cookies, Nutella and easter eggs. A little inspiration from our recipe journal to you!
 They also come with a warning – you won't be able to stop at one!
Chocolatey Easter Cookies Recipe
You will need
2.5 cups

 self – raising flour

1/3 cup

cocoa
250 grams unsalted butter
3/4 cup caster sugar
Nutella
Icing
Easter eggs
Edible flowers – or sugar flowers
Sprinkles
Method
Preheat oven to 190°C fan / 170°C gas.
Sift flour and cocoa together in a bowl and put aside.
Cream sugar and butter with electric mixer until pale.
Mix in the flour and cocoa until dough forms.
Roll dough into 24 balls and place on baking trays.
Flatten the balls with a fork.
Bake for 5 mins and then turn temperature down by 20°C. Bake for a further 15 – 20 mins.
Remove from oven and cool on a wire rack.
Once cool – sandwich together with Nutella. If you prefer singular cookies then top each biscuit with a spread of Nutella.
If you are making singular cookies jump to the next step – otherwise ice the top of the cookies.
Decorate the top of the cookies with easter eggs and sprinkles.
Serve and enjoy your yummy Easter treats!
This recipe makes 12 double stacked cookies or 24 single cookies. 
We hope you enjoy making some really cute homemade Easter treats to share with family and friends.
CLICK HERE TO SHOP OUR EASTER JOURNAL EDIT.